Design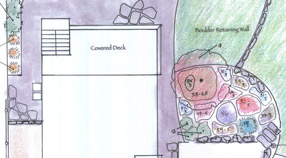 Our professional certified landscape architect will meet with you to do an on-site inspection and listen to your ideas!
Whether you just need help in selecting a few plants or want to redesign your entire property, a plan can be developed that will be low maintenance and environmentally sound.
We design and build beautiful landscapes that enhance homes and lifestyles by creating outdoor spaces for entertaining or quiet relaxation for years to come.
With your final approval of the plans, installation begins.
Call us for a free quote! 978-462-9888