Nightscaping - low voltage lighting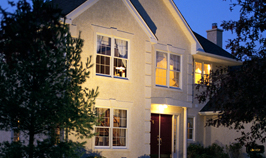 Make your property shine!
When the sun goes to bed for the night - low voltage lighting takes over to make your landscaping and property shine and look fantastic.
Low voltage lighting does more than make your property look great, it also increases the usability of your property by extending your outdoor enjoyment into the night while also increasing safety and security.
Call 978-462-9888 for a free quote!